My name is Valerie Hartwich.
I am a psychosomatic bodyworker, coach & yoga teacher with a psychology/sociology background.
I share embodied, non-dogmatic practices to navigate life with more ease, grace and agency, and connect to its magic.
Whether in group & corporate classes, workshops, or 1-on-1 sessions, my work can be done online or in person.
---
FOR GROUP CLASSES (in studio + livestream),
CLICK HERE TO ACCESS MY FULL SCHEDULE & BOOKING LINKS.
---
I can help you find more agency, empowerment and joy in your life by:
uncovering the patterns that create unease in you, and find simple practices for change.
helping you define your central values, needs and unique traits.
bringing these together as building blocks of a down to earth joyfilled spirituality.
Curious?
Write me an email at valerie@essentiallymoving.com to discuss a session, whether private or corporate.
Or subscribe to my newsletter, YouTube channel for news and reflections on real life challenges.
And click here for videos on demand. You can buy or rent individual videos, or access all videos for a whole month.
We are a good fit if you also see spirituality as:
an exploration of what it means to be human, on an individual and collective basis;
a practice to find the best possible way to harmoniously engage in life.
I approach my work as a collaboration, because I want you to feel empowered to continue the work by yourself in between sessions.
Since I speak English/German/French/Portuguese fluently, language is not a barrier!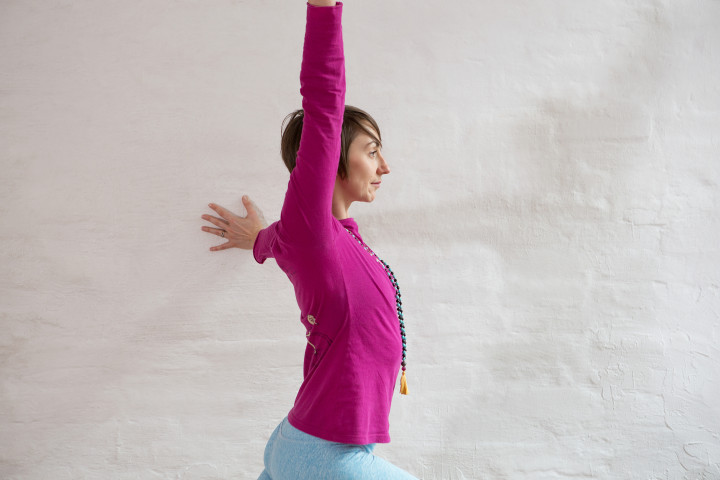 Testimonials
One person described how they felt after a class in these words :
"I have always had issues with lower back and sacrum area. The last two practices just brought so much movement to these places and I feel my pelvis learning to relax. It feels like I have a sun rays touching my bones, muscles and fascia 🙂 "
And another described our 1:1 work like this :
"Meeting Valérie and discovering her somatic approach to healing has been a tremendous gift and eye opener in many ways to me. Each and every session is grounded in reverence to the current ailment, confusion and blockage I seek help with, finely attuned to my very own way of being and past experiences. If you are looking to be accompanied by someone who offers playful curiosity, living integrity and fierce compassion, you'll find an invaluable gem of a soul in Valérie and her teaching."